At Coastal Living Realty we have two primary ways to view the properties on our site. You can take a look at some of our recommended Featured Properties or you can also take a look at our full set of listings in the MLS Listings section. Both options are completely free. We only ask that you provide your email address on the MLS Listings page before looking at the listings. We wish you the best in looking for your new home, and we are here to help you through any aspect of the buying or selling process.
---
Please take a look at our featured listings hosted here on our website.
Here we have highlighted some of our "best buys."
Start here and see if any of these listings interest you.
If so, contact us. If not, then take a look at our exhaustive set of MLS listings to the left!
---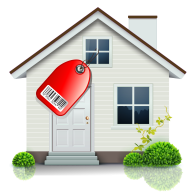 Here you can register for FREE and have immediate access to all of our listings in the Treasure Coast.
You can also search the General MLS map for free.
This option will redirect you to our MLS site.
Please find the "Return to Coastal Living Realty Website" link to come back to our main webpage.
If you are looking for more information about buying or selling your home, consider checking out our Resources Page here at Coastal Living Realty. Here we have posted many different resources and links to help guide you through the buying or selling of your home.